The Teaneck Swim Club opens on Memorial Day weekend and subsequent weekends through June 21, 2021. Thereafter, the Club is open every day through Labor Day.
Tentative Pool Hours for 2021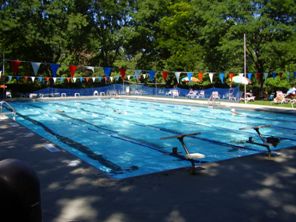 REGULAR POOL HOURS: MAIN, LAP & KIDDIE POOLS
Monday thru Sunday:
12 Noon – 8:00 pm
LAP POOL ONLY – In Addition to the hours stated above:
Monday thru Friday:
Early Bird 7-8:30 am
Monday thru Sunday:
Morning Swim 10am – 12 Noon
(During these times, the club is open for adult lap swimming only. The lap pool is open; the grounds are closed)
Subscribe to our email list for important club announcements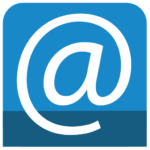 Click to take our TSC Video Tour
Click to Visit Our Facebook Page
The Board of Trustees welcomes our current members and prospective new members as we prepare for the 2021 swim season.
LOCATION
The Teaneck Swim Club is located at 700 Pomander Walk in Teaneck.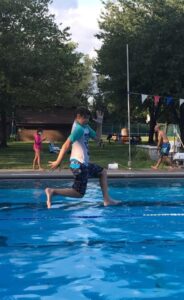 FACILITIES
The facilities of the Teaneck Swim Club include three pools (one
general swimming pool and diving area, one lap pool and one kiddie
pool) a basketball court, a volleyball court, two tennis courts, a pickleball court, locker
rooms, snack bar, and free wireless Internet access.
SWIMMING LESSONS
Swimming lessons are provided for both groups and individuals. Training is provided for all swim levels. The Swim Club is an authorized provider for American Red Cross Swim Programs.